In 2019 I established a fund to support the next generation of investigative reporters in Chicago and Illinois, and since then have given $343,420 total to four institutions:
+ Columbia College Chicago ($97,630), to provide scholarships to journalism students as well as training with faculty supervision through Investigative Reporters & Editors;
+ IRE/NICAR ($56,790), to fund starting journalists, preferably from Illinois, at conferences and boot camps;

+ Investigate Midwest ($130,000), for interns and their newsroom supervision, and general support;

+ The Better Government Association ($59,000), to pay stipends to interns and give them newsroom supervision.
I made these donations as a "learning what works" prelude to sustained support for the young reporters who represent our industry's future and my home town's best hope for public service, watchdog, and social justice investigative journalism.

Investigative reporting only matters if it's done right. I learned from firsthand exposure to the methods and ethical standards of experienced journalists.
I named this the Gary Marx Journalism Fund to honor a trusted newsroom colleague. Gary began his career as a war correspondent in Africa, uncovered human rights abuses in Latin America and then returned to Chicago to expose prison murders, local political corruption and sexual violence against public school students.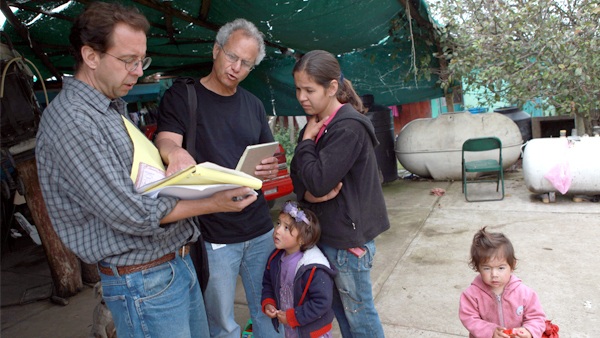 In 2011, during long drives between interviews with fugitives wanted for murder and violence against children, Gary convinced me to start saving for my own future, something I'd never done. In 2015 Gary helped me open a personal trading account, and I got lucky making stock bets. As that hobby fund grew, I was overcome by two emotions:
It struck me like a gust of fresh wind that I could probably manage my own future as a journalist and person even if my Chicago Tribune job vanished.
And it was infuriating to see how those with money can sit back and watch their wealth grow exponentially while those without may be dragged down into ever-harsher forms of financial servitude.
I remain furious about that truth. I hope to give away what I don't directly need in my lifetime to support a new generation of investigative reporters. Young journalists should apply on the websites of CCC, Midwest Center and IRE. These organizations have all provided accountability to ensure this fund is maximized to directly benefit next gen journalists. I do not select students, or meddle in any programmatic details. My goal is to give, stand back, and learn what really helps.