For the first months of 2020 I worked with newsroom colleague Gary Marx and others to find a civic-minded owner for the Chicago Tribune and Tribune Publishing newsrooms in cities and small towns across America.
Local and regional newsrooms are vital to American democracy - they hold powerful people and institutions accountable, serve as forums for local voices and bind communities together. Our quest mirrored efforts by other reporters across the U.S.
We lost our campaign and I resigned in July 2020 two days before Alden Global Capital co-founder Randall Smith took a seat on the board.
Here are some pages from this ongoing story:
The New York Times (Jackson & Marx) Opinion - Jan. 19, 2020 - Will The Chicago Tribune Be the Next Newspaper Picked to the Bone?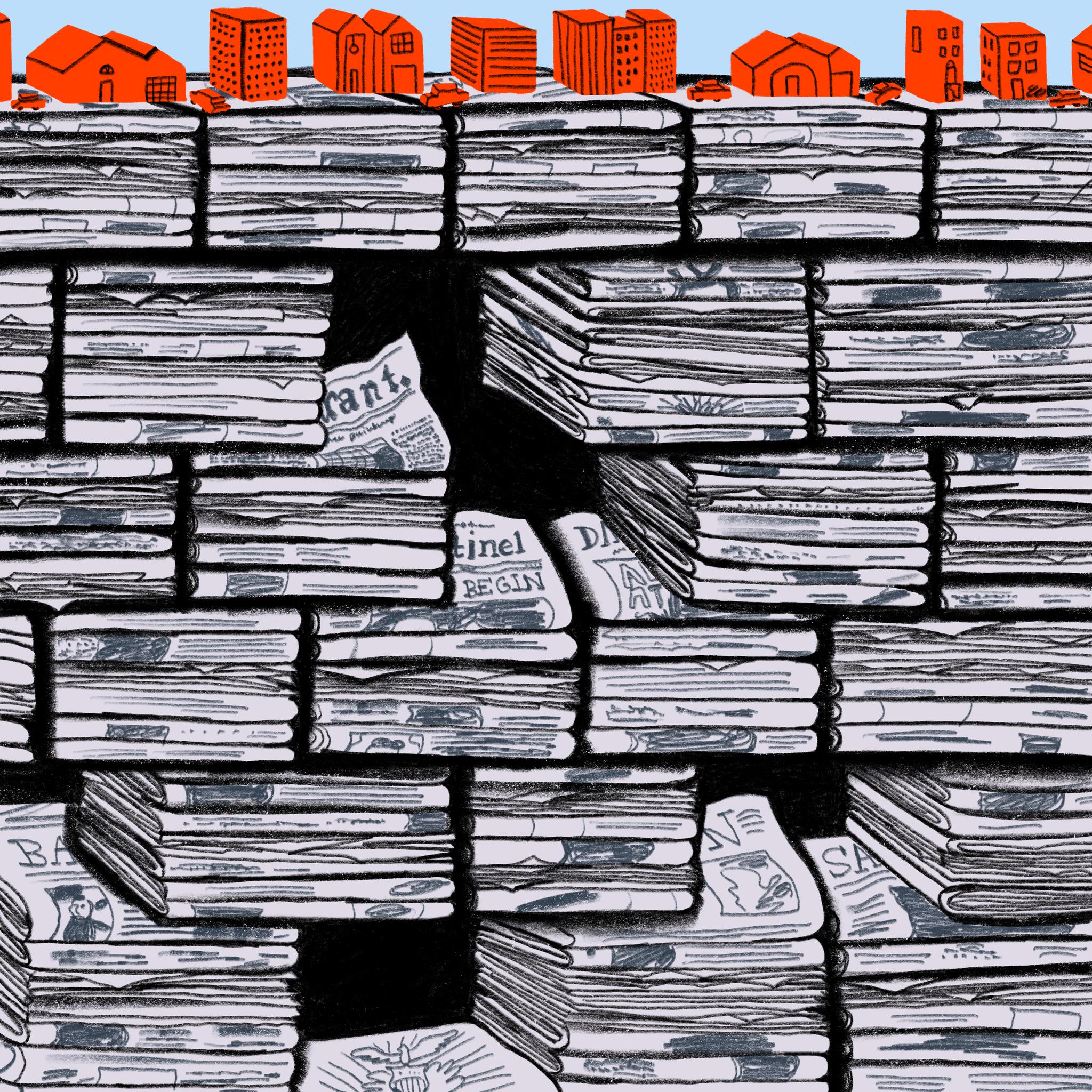 Villamedia (Dolf Rogmans) - Jan. 20, 2020 - Journalisten Chicago Tribune vragen om nieuwe eigenaar
'Chicago Tonight' (WTTW-TV) - Jan. 20 - Chicago Tribune Reporters Sound the Alarm on Newspaper's Future
CNN (Brian Stelter) - Jan. 20 - Chicago Tribune staffers seek new owners amid fears of hedge fund takeover: 'We're doing everything in our power to try to stop them'
Mediaite (Matthew Kassel) - Jan. 20 - Reporters Aren't Going Quietly as Alden Is Set to Take Control of Tribune
New York Post (Keith J. Kelly) - Jan. 21 - Chicago Tribune writers push for local ownership
The Guardian (Adam Gabbatt) - Jan. 21 - Chicago Tribune staff fear 'avaricious destruction' by hedge fund owners
Axios (Sara Fischer) - Jan. 21 - Big city papers face headwinds
Illinois Public Media (Lee Gaines) - Jan. 23 - The Fight To Save The Chicago Tribune
NPR (Scott Simon) - Jan. 25 - Chicago Tribune Reporters Raise Alarm Over New Hedge Fund Owner
The New York Times (Marc Tracy) - Jan. 26 - Worried Reporters Make a Plea: Please Buy Our Paper
Vanity Fair (Joe Pompeo) - Feb. 5 - The hedge fund vampire that bleeds newspapers dry now has the Chicago Tribune by the throat
Loyola Phoenix (Staff editorial) - Feb. 5 - Why We Should Care About the Tribune Crashing
NiemanReports (Ann Marie Lipinski) - Feb. 19 - Journalism Needs a Strategy to Bridge the Chasm Between the Now and the Next
CNN Business (Kerry Flynn) - Feb. 27 - Chicago Tribune shakeup rankles newsroom staffers
The New Yorker (Alex Kotlowitz) - Mar. 2 - A Pair of Investigative Reporters Are Trying to Save the Chicago Tribune
Connected to Chicago with Bill Cameron - March 22 - Special Guest- Gary Marx & David Jackson
Seattle Times (Dean Miller) - April 3 - Opinion: Three tough lessons are emerging from efforts to restore local ownership of the Chicago Tribune
Robert Feder media blog - July 1 - Robservations: With no savior in sight, Tribune loses reporter David Jackson
The New York Times (Marc Tracy) - March 27, 2021 - Swiss Billionaire Joins the Bidding for Tribune Publishing
CBS News (Chris Laible) - May 22, 2021 - Hedge Fund Alden Global Capitol Takes over 'Tribune Publishing'
Investigative Reporters and Editors (Ellen Gabler) - June 18, 2021 - A conversation with David Jackson
60 Minutes (Jon Wertheim) - Feb. 27, 2022 - Local newsrooms strained by budget-slashing financial firms

The Edge (David Jackson) - July 7, 2022 - Izzy Stone's Public Service Legacy Lives in Independent Journalists